9 Pandas vs PSG.LGD. DreamLeague match prediction
9 Pandas will face PSG.LGD on June 21st. Is it worth betting on the success of the Chinese? Look for the answer in predication.
Our predictions and expert analysis on 9 Pandas vs PSG.LGD
9 Pandas
9 Pandas dropped to the penultimate line of the standings and still have only three points to their credit. The team started out healthy and showed excellent results earlier, but gradually began to slow down.
Now she is on a four-game losing streak and can't find her game. We emphasize that in the last two meetings the team lost to Gaimin Gladiators (1:2) and Evil Geniuses (1:2). In the confrontation with the "geniuses", the "pandas" had every chance of success, but on the decisive map, having a good draft, they could not play at the pace.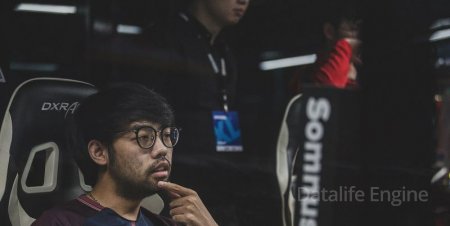 PSG.LGD
PSG.LGD have already qualified for the playoffs, but they continue to fight for the upper bracket. The team managed to give out a cool series of four victories, however, in the final meeting, it still failed from BB Team with a score of 0:2, without even taking one map.
On both maps, the Chinese tried something new in their drafts and on the first map they took Alchemist, with which the game did not work out for them at all, and on the second, shiro played on Muerta, for which LGD did not really come up with any setup.
9 Pandas vs PSG.LGD Facts
1st map: PSG.LGD win - in four matches out of five, LGD won on the first map.
Game Totals Prediction
We believe that PSG.LGD can be considered the clear favorite in this confrontation. The Chinese in all previous fights, with the exception of the last one, looked very good. If they don't experiment with drafts, they're sure to win a victory. Plus, the "pandas" themselves go on a long series of defeats.
Our prediction - PSG.LGD win at 1.45 in
Mostbet
.
We expect no more than two cards in this fight. The Chinese often deal with their rivals dry, and most of the past meetings with their participation ended with a score of 2:0.
We take a total of less than 2.5 maps for 1.82 in bookmaker.