Liquid vs Gaimin Gladiators. DreamLeague Match Prediction
Liquid will take on Gaimin Gladiators on April 22. Is it possible for "liquid" to deal with the "gladiators" this time? Look for the answer in prediction.
Our predictions and expert analysis on Liquid vs Gaimin Gladiators
Liquid
Liquid are currently one of the strongest teams in the world, so they are considered almost the main contender for victory. However, with the release of a new patch that has significantly changed the game, the situation may change dramatically. It is far from a fact that in the near future "liquid" will continue to show the same results as before.
However, we note that earlier the "horses" gave out a brilliant series of six victories and absolutely deserved to go to the playoffs. It is noteworthy that in the past five cases they have achieved success with a score of 2: 0 and have not encountered resistance from rivals.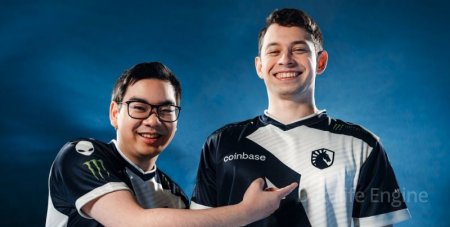 Gaimin Gladiators
Gaimin Gladiators scored the same number of points with their opponent and shared the first place in the table. The team also showed a great game over a long period of time, so Quinn's transfer definitely benefited him.
"Gladiators" are a kind of stumbling block for the "liquid", since all recent meetings, starting from the final of the major, ended in victory. Recall that in the final matches of the group stage, they managed to deal with OG (2:1) and Evil Geniuses (2:1). 
Liquid vs Gaimin Gladiators Facts
Total under 2.5 maps: the last four matches between the teams were played under.
Game Totals Prediction
The teams are currently in great shape, but now it's hard to say how the upcoming match between them will end, since the result will depend directly on who adapted better to the new patch in a short period of time. But given that the "gladiators" are a stumbling block for the "horses", and all past matches ended in their favor with a score of 2:0, we suggest betting on them. Our prediction - GG win for 1.95 in
Mostbet
.