G2 vs Cloud9. BLAST Premier prediction
G2 Esports will meet Cloud9 on June 7 as part of the next BLAST tournament. Who will start the event with a win? The answer can be found in our prediction.
Our predictions and expert analysis on G2 vs Cloud9
G2
G2 Esports are again considered one of the championship favorites, even though they performed unsuccessfully at most of the previous major events. For example, at the last tournament, namely IEM Dallas, the team managed to get out of the group, but in the quarterfinals they immediately lost to FaZe Clan with a score of 1:2.
The team is still most confident in the Inferno map, on which they have an 82% win rate. Since G2 had practically no time to prepare for BLAST Premier, it is far from certain that they will show their best side.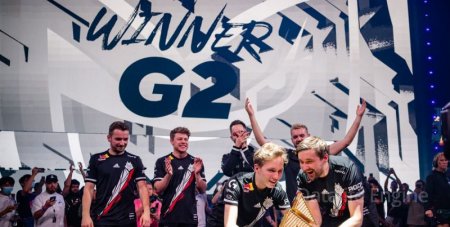 Cloud9
Cloud9 have also been in mediocre form for a long period of time and cannot find the game that once brought them fruit. The team does not face problems with rivals below its level, but at the same time it rarely beats opponents from the top 10.
At the last championship, IEM Dallas, the "clouds" finished their performance at the group stage, losing to both Astralis (0:2) and FaZe Clan (1:2). Oddly enough, the team still doesn't have less than 60% win rate on any of the maps, with the exception of Nuke, who always bans himself.
G2 vs Cloud9 Facts
1st map: G2 win - in three meetings out of four, G2 won on the first map.
Game Totals Prediction
In this confrontation, it is difficult to give a clear preference to one of the teams, since both did not show themselves in the best way in recent tournaments. However, a couple of months ago the teams met each other, and then G2 proved their superiority over the opponent. In general, according to the individual skill, the European mix looks more powerful, so we suggest betting on its success.
Our prediction - G2 win for 1.60 in
Mostbet
.
All previous matches between the teams ended on two maps and did not reach the third map. However, in our opinion, the "clouds" are quite capable of extracting victory at their peak, and G2 rarely loses dry. Based on this, we bet on the total more.
We take a total of more than 2.5 cards for 1.90 in bookmaker.