BIG vs Cloud9. Prediction for the BLAST Premier match
On October 8, BIG will compete with Cloud9 at the BLAST Premier tournament. What bet should you make on this confrontation? Look for the answer in prediction.
Our predictions and expert analysis on BIG vs Cloud9
BIG
BIG have recently begun to show good results on the tier-1 scene, but they seriously lack stability. The Germans perform well at this championship and have already managed to win two victories. In one of the matches they proved their superiority over 9INE (2:0), and after that they even defeated ENCE with a score of 2:0.
In the confrontation with ENCE, the team did not allow the opponent to take more than ten rounds on any map, and all players finished the match with positive results. In both matches, BIG was left in the Ancient map pool, where they have a 63% win rate.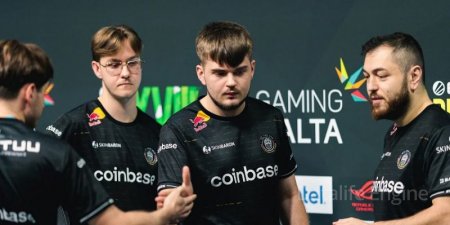 Cloud9
Cloud9 had previously shown unsatisfactory results, so rumors appeared online about possible changes in the lineup in the near future. However, there have been no official statements from the team in this regard.
By the way, at this championship the "clouds" managed without defeats. First, they managed to beat Movistar Riders, after which the team proved its superiority over G2 Esports with a score of 2:1. In both cases, they left Anubis and Inferno in the pool, so the appearance of one of these cards in the upcoming matchup is very likely.
BIG vs Cloud9 Facts
Total over 2.5 maps - two out of four matches between the teams took place on three maps.
Game Totals Prediction
BIG are in good shape now and are capable of causing big problems for Cloud9 and fighting for victory. Moreover, the "clouds" were not previously stable and sometimes lost to opponents below their level. The Germans were previously able to beat ENCE, who occupy second place in the world rankings, with a score of 2:0, so we suggest betting on their success for their excellent odds.
Prediction - victory of BIG for 2.15 in
Mostbet
.