PSG.LGD vs Xtreme Gaming. Dota Pro Circuit Match Prediction
PSG.LGD will sort things out with Xtreme Gaming on January 31, and we, in turn, will try to give an accurate prediction for this event.
Our predictions and expert analysis on PSG.LGD vs Xtreme Gaming
PSG.LGD
PSG.LGD are doing well this season. Given that there were some changes in the roster after The International, the team played quickly and began to show decent results. Note that at the moment she is in third place in the standings and has 12 points in her assets.
True, victories in recent matches were given to her with great difficulty. The team, after losing to the Knights (0:2), defeated EHOME (2:1), and also dealt with Invictus Gaming in an equal fight with a score of 2:1. The Chinese try to stick to meta drafts, so they often pick Ursa, Nature's Prophet, or the mid-laner Primal Beast.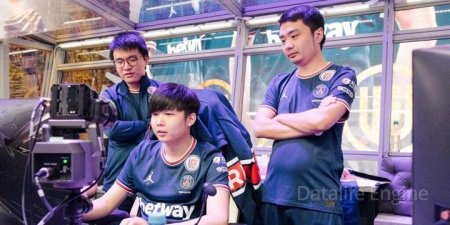 Xtreme Gaming
Xtreme Gaming are in fourth place in the table and have nine points in their assets. The team now has every chance of reaching the major, but for this it needs to have a good performance in the remaining matches. Recall that earlier it did not differ in stability and constantly alternated successful meetings with defeats.
So, Xtreme beat EHOME (2:0), lost to the same Knights (1:2) and beat Dawn Gaming with a score of 2:0 without any problems. We emphasize that Paparazi plays completely different heroes, but we often see Ghost on Kunkka.
PSG.LGD vs Xtreme Gaming Facts
Total over 2.5 maps: the last two matches of PSG.LGD were held on three maps.
Game Totals Prediction
Now it is hard to give a clear preference to one of the teams, because in the new season they have not yet had time to really prove themselves and showed unstable results. However, PSG.LGD still look preferable, because before that they lost only to Knights, while Xtreme already have two defeats behind them. Our prediction - PSG.LGD win for 2.10 in
Mostbet
.