Fluxo vs Na'Vi. Prediction for BLAST Premier Fall Final Match
Prediction and bet on Fluxo vs Na'Vi, statistics, odds. Fluxo will face Natus Vincere on November 23rd. Is it worth it to bet on the victory of the yellow-blacks in this meeting? Look for the answer below.
Our predictions and expert analysis on Fluxo vs Na'Vi
Fluxo
Fluxo currently occupy the 28th position in the world ranking. They did not take part in the Major and have not held official matches for a long time. However, in their region, the team is now considered one of the strongest. Recall that in the last two meetings he dealt with 00Nation (2:0) and beat MIBR with a score of 2:1.
Brazilians demonstrate confident performance on Dust2 and Ancient. On these maps they have 80% and 83% winrate respectively. It is likely that they will want to take one of them with their pick in the confrontation with Na'Vi.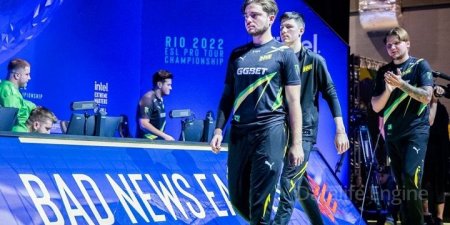 Na'Vi
Natus Vincere occupy the third position in the world ranking. So far, there have been no changes in the roster after the not-so-successful performance at the Major, but all insiders say that they should be expected soon. We emphasize that at the IEM Rio Major the team made it to the playoffs, but ended up participating in the tournament at the quarterfinal stage.
Then the yellow-blacks could not cope with FURIA - 1:2. Let us emphasize that the "born to win" often prefer the Mirage map, on which they currently have exactly 67% winrate. With a high degree of probability, they will take it in the upcoming meeting.
Fluxo vs Na'Vi Facts
Total over 2.5 maps: two out of three matches with Fluxo took place on three maps.
Game Totals Prediction
Natus Vincere are, of course, the favorites of this fight. However, it is far from a fact that the relationship in the team is good now, since the disagreements between the players were visible even at the Major. Other than that, Fluxo are very motivated as this is their first major tournament in a long time. We think that at their peak, the Brazilians can get Victoria. We bet on Fluxo to win with a handicap (+1.5) on cards for 2.60 in
Mostbet
bookmaker.