Movistar Riders vs SAW. Elisa Invitational Fall prediction
Prediction and bet on Movistar Riders vs SAW, statistics, odds. Movistar Riders will face SAW at the Elisa Invitational Fall. How will this fight end?
Our predictions and expert analysis on Movistar Riders vs SAW
Movistar Riders
Movistar Riders are in 23rd position in the world rankings, but over time, namely after a long vacation, they began to show terrible results. As part of the ESL Challenger Rotterdam, which took place about a week ago, the Spaniards lost to MOUZ (8:16) and Eternal Fire with a score of 0:2.
The result of unsuccessful results was a change in the composition. So far, there has been only one replacement - the roster has left DeathZz, and sausol has taken its place. However, the team has not yet managed to hold a single official match in the updated line-up.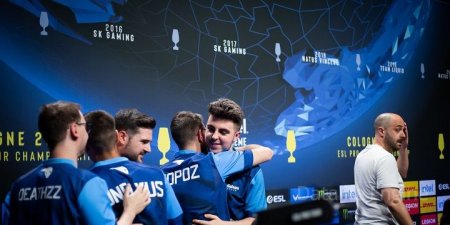 SAW
SAW are ranked 48th in the world rankings and usually play exclusively at tier 2 and tier 3. The team had a bad period last month, during which they lost match after match. Now the team pulled themselves together and got in the best shape, so they celebrated success in five out of six fights.
Note that the Portuguese lost only 1WIN (0:2), and already in the next confrontation with Endpoint they celebrated success with a score of 2:0. At the moment, on many maps, SAWs have a good win rate percentage. The best in their performance are Dust2 and Ancient.
Movistar Riders vs SAW Facts
Total over 2.5 maps: three matches out of four between the teams took place on three maps.
Game Totals Prediction
We think that SAW in the upcoming fight have an excellent chance of success. The Portuguese are in optimal shape and have taken victory in most of the previous meetings, while Movistar Riders have previously lost match after match. Moreover, the Spaniards made a change in the line-up and have not yet had a single official fight in the new line-up. We bet on the victory of SAW for 2.15 in
Mostbet
.