Hungary vs Czech Republic. Prediction for the EuroBasket match
Hungary and the Czech Republic will meet on June 22 in the first quarterfinal of EuroBasket. Who is more likely to advance to the next round? Prediction and rates will give us the answer to this question.
Our Expert Predictions & Analysis on Hungary vs Czech Republic
Hungary
Hungary unexpectedly won their group. It was not so easy to do this, because the main rival of Norbert Shekeli's wards was Serbia. However, the Hungarians managed to surprise. They defeated the reigning European champions with a score of 81:75.
Shekel's wards won another victory in the tournament in the confrontation with Slovakia (89:67). As for the defeat, Hungary lost to Turkey. In that meeting, the team was a little unlucky, because the loss was with a difference of only one point. 
Czech Republic
At the group stage stage, the Czech Republic scored two victories. Managed to overcome Israel (61:52) and Italy (61:58). However, these successes did not allow Ptachkova's wards to take the first line. The Czech Republic finished second, so they were forced to play in the ⅛ finals.
In the playoffs, the team's first opponent was Greece. Despite the status of an underdog, the Czech Republic coped with this opponent (79:76).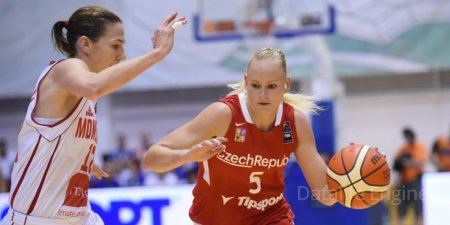 Hungary vs Czech Republic facts
Hungarian total over 72.5 - Szekely's side have scored more than 72.5 points in 3 of their last 4 games;
1st quarter: total under 35.5 points - in 3 of the last 4 matches of Hungary, this mark did not break through.
Game Totals Prediction
The Czech Republic looked good at the group stage, so it has every chance to resist Hungary. Victories over Italy and Greece confirm this. It is likely that Ptachkova's wards will put up serious resistance to the favorite. It is unlikely that they will leave the site without a fight.
Our prediction - Czech Republic with a handicap (+8.5) points for 1.90 in
Mostbet
.
If you look at the last matches of the teams, you can see that they were very productive. The Czech Republic scored 79 points for Greece, and Hungary for Serbia - 81. It is likely that the face-to-face meeting will turn out to be horseback.
Prediction - total over 136.5 points. In Mostbet, such a bet can be placed for 1.76.
Kiss is one of the best basketball players in the Hungarian national team. In 3 of the last 4 matches, she did not score less than 17 points. It is likely that Virag will again give an enchanting game.
Prediction - Virag Kiss: total over 14.5 points. In Mostbet, such a bet can be placed for 1.85.