Spain vs Belgium. Prediction for the EuroBasket match
June 25 Belgium and Spain will compete for the title of the strongest team in Europe. Which of them will be able to win? Prediction and rates will give us the answer to this question.
Our Expert Predictions & Analysis on Olimpia Milan vs Virtus Bologna
Spain
Spain did not start their performance at the European Championship in the best way. Already in the opening match, Mendes' wards unexpectedly lost to Latvia (63:67). However, as the following matches showed, it was a banal underestimation of the opponent. In other fights, the Spaniards did not allow themselves such a thing.
Wards Mendez quite confidently left the group, and in the quarterfinals did not leave Germany a chance (67:42). In the semi-final duel, the Spaniards coped with Hungary (69:60).
Belgium
Belgium remains the only team in the tournament to remain undefeated. Moreover, Mezian's wards confidently won most of their matches. For example, they defeated the Czech Republic with a difference of 42 points.
In the quarterfinals, Belgium missed out on Serbia. The Balkan team was defeated with a score of 93:53. After that, in the semi-final, Méziane's wards defeated France (67:63).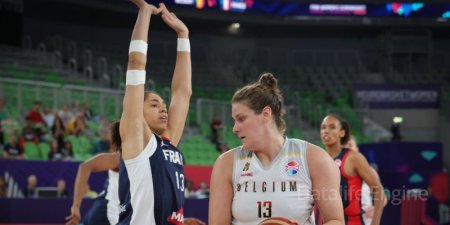 Spain vs Belgium facts
Spain total over 65.5 points - Mendes' side have scored more than 65 points in 4 of their last 5 games;
First quarter: Total less than 33.5 points - 3 of Belgium's last 4 games have failed to break this mark.
Game Totals Prediction
Belgium deserved this championship title. Mezian's wards demonstrate a really excellent game. From their path they removed the reigning European champion, as well as one of the best teams on the continent. We believe that the Belgians will have no problems with Spain.
Our prediction - Belgium with a handicap (-2) points for 1.75 in
Mostbet
.
Both teams are showing great offensive play. For example, the same Belgium sketched 93 points for the Serbs. Spain also has a good selection of forwards, so the opponents must break through the mark of 132.5 points.
Prediction - total over 132.5 points. In Mostbet, such a bet can be placed for 1.72.
Given the way the opponents play, we believe that more than 40 points will be scored in one of the quarters. In the confrontation between Belgium and France, this happened. We expect that in the match against Spain we will see something similar.
Prediction - the total of the most productive quarter is more than 39.5 points. In Mostbet, such a bet can be placed for 1.89.