Montenegro vs Greece. Prediction for the EuroBasket match
The honor to open EuroBasket was the teams of Montenegro and Greece. The fight will take place on June 15th. What to expect from this meeting? Prediction and rates will give us the answer to this question.
Our Expert Predictions & Analysis on Montenegro vs Greece
Montenegro
Montenegro had no problems reaching the finals of the European Championship. In their group, the Balkan team lost only to Denmark (81:84). It happened in the last round, which did not decide anything. However, we must not forget that Montenegrins were lucky. The Russian team was disqualified, which greatly simplified their lives.
Before EuroBasket, the Balkans played two friendly matches against Slovenia. In the first of them, they were defeated with a score of 60:73, but in the second they took revenge - 72:70.
Greece
At the previous European Championship, Greece performed terribly. Then the "daughters of Hellas" lost all their matches at the group stage. In one of them, by the way, they lost to Montenegro.
However, at the qualifying stage for this EuroBasket, Greece had no problems. The team won 5 out of 6 matches in the group and finished in first place. The "Daughters of Hellas" were lucky with their rivals, because they were not of the highest level.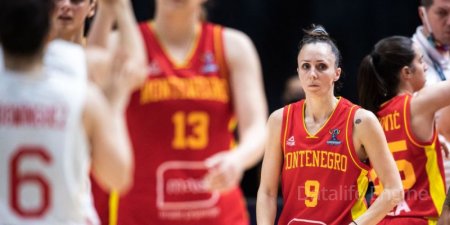 Montenegro vs Greece facts
Montenegro total less than 74.5 points - The Balkans have not scored more than 74 points in 3 of their last 4 games;
First quarter: Total over 33.5 points - in Greece's last three games this mark has been broken.
Game Totals Prediction
It is strange to see Greece as the favorite. Montenegro is no worse and can win. The representatives of Greece looked terrible in the last friendly match against Italy, which they lost with a score of 40:93. The Balkans should cope with such an opponent.
Our prediction is the victory of Montenegro in 2.06 in
Mostbet
.
Somehow unconvincing in the attack looks Greece. In the confrontation with Italy, she scored 40 points, and Croatia - 75. It is likely that the meeting with Montenegro will turn out to be grassroots.
Prediction - total under 134.5 points. In Mostbet, such a bet can be placed for 1.70.
In the last two matches of Greece in one of the quarters, more than 27 points were not scored. This is a rather slow team, so we doubt that anything will change now.
Prediction - the total of the most ineffective quarter is less than 27.5 points. In Mostbet, such a bet can be placed for 1.87.