Astralis vs Cloud9. IEM Dallas match prediction
Astralis will face Cloud9 on May 31st. What to bet on in this match? You will find the answer in prediction.
Our predictions and expert analysis on Astralis vs Cloud9
Astralis
Astralis are ranked 25th in the world rankings. The team did not manage to give a decent result in the last major tournaments, which is why it ended up outside the top 20. It is likely that in the event of a poor performance at the upcoming event, some changes will again occur in the roster.
Nevertheless, the Danes approached the event in good shape and developed the streak to five victories. Recall that already within the framework of this championship they dealt with Liquid with a score of 19:17, and that meeting was held on the Overpass map, where the "stars" have 85% of the win rate.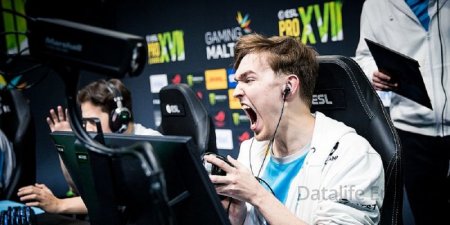 Cloud9
Cloud9 are on the fifth line of the world ranking, but they probably expect to get into the top 3 in the near future. The team continues to show a bright game, but at previous major events in decisive matches they could not pull themselves together and unexpectedly lost to a weaker opponent.
But note that the "clouds" also approached IEM Dallas in a series of five quizzes. In the first meeting, they were lucky with the opponent, and they literally crushed Grayhound with a score of 16:2, reducing the picks to Ancient, where they now have a 76% win rate. In general, now on all maps, with the exception of Nuke, "clouds" have at least 54% winrate, which is an excellent indicator.
Astralis vs Cloud9 Facts
1st map: Cloud9 win - in two out of four matches, Cloud9 won on the first map.
Game Totals Prediction
In our opinion, Cloud9 can be considered the favorite in this fight. The teams met each other not so long ago in another tournament, and then the "clouds" turned out to be stronger with a score of 2:1. The Russians approached this event in great shape and literally defeated Grayhound in the first match, so we suggest betting on their success.
Our prediction - Cloud9 victory for 1.52 in
Mostbet
.
Most of the past matches involving Cloud9 took place on three maps, and Astralis themselves rarely lost dry. By the way, the previous two matches between the teams that took place this year also ended on the third map.
Prediction - total over 2.5 cards for 1.90 in bookmaker.