iNation vs Alternate Attax. European Pro League Match Prediction
iNation will face Alternate Attax on December 30th in the tournament final. Who will win the quiz? You will learn about it in our prediction.
Our predictions and expert analysis on iNation vs Alternate Attax
iNation
iNation is currently ranked 101st in the world rankings. Previously, the team did not differ in stable results and alternated successful fights with defeats. Recall that about a month ago she played at the IESF World Championship tournament and lost to IHC with a score of 1:2.
As part of this championship, the Serbs proved their superiority over Nexus with a score of 2:0, while at the peak of the opponent they gave only eight rounds. In that confrontation, the only player in the roster who ended it with a negative indicator was Kind0.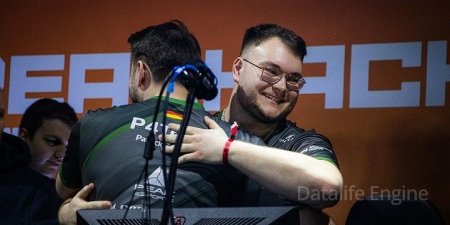 Alternate Attax
Alternate Attax do not have a specific position in the world rankings. The team for a long period of time could not interrupt the losing streak and failed many qualifications. Fortunately, at this event the Germans dealt with los kogutos with a score of 2:1, and at the decisive map in that match they showed character and made a comeback after an unsuccessful first half.
We emphasize that the team took Overpass with its pick, on which they literally defeated the Poles. It is likely that in the upcoming confrontation he will take this map, because he now has 85% win rate on it.
iNation vs Alternate Attax Facts
Total over 2.5 maps: the last four matches out of six involving Alternate Attax took place on three maps.
Game Totals Prediction
In our opinion, Alternate Attax can count on victory in the upcoming match. The Germans turned the tide of the meeting with los kogutos and are certainly in a great mood after such a victory. In addition, on many maps they have a higher win rate than the opponent. Our prediction is Alternate Attax victory for 2.02 in
Mostbet
bookmaker.