Team Spirit vs LGD. Prediction for The International match
As part of the upper bracket finals, a duel will take place between Team Spirit and LGD Gaming on October 29. What to bet on in this confrontation? You will find out about this in our prediction.
Our predictions and expert analysis on Team Spirit vs LGD
Team Spirit
Spirit are looking very good at this championship and are still going without mistakes. The team celebrated success in absolutely all matches and in most cases won with a score of 2:0. Note that the "dragons" gave away one map only in two final meetings with Virtus.pro and Liquid.
The last meeting with the "liquids" turned out to be incredibly tense, but on the last map the "spirits" pulled themselves together and after the 30th minute did not make any serious mistakes in key fights, thanks to which they brought the series to victory. By the way, on two maps Spirit resorted to the Phoenix pick, which was played by Miposhka.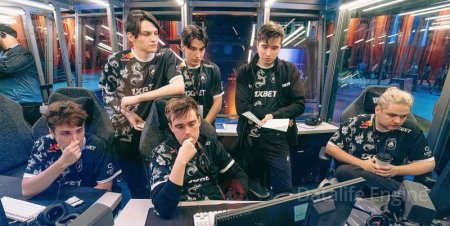 LGD
LGD did not have good results before this tournament, but at The International they transformed and began to show a completely different level of play. The Chinese did not suffer a single defeat and celebrated success in almost all meetings with a score of 2:0.
In the upper playoff bracket, the team won a victory over 9 Pandas and Azure Ray. Let us emphasize that LGD rarely make mistakes at the draft stage, but in matches with powerful opponents they usually lack mobility and interesting decisions.
Team Spirit vs LGD Facts
Total over 2.5 maps - the last two matches involving Spirit took place on three maps.
Game Totals Prediction
It's hard to give a clear preference to one of the teams. Spirit and LGD demonstrate great play throughout The International and go undefeated. The Dragons have already been tested against a strong opponent in Liquid literally in the last match, so we think that they are still more ready for the final of the upper bracket. Moreover, historically the "spirits" are an inconvenient opponent for the Chinese team.
Prediction - victory of Team Spirit for 1.70 in
Mostbet
.