Zenit vs Besiktas. Prediction for the VTB United League Super Cup match
In the second match on September 22 for the VTB United League Super Cup, Zenit will face Besiktas. Will the Russian team defeat the Turks? Bets and prediction will answer the question.
Our Expert Predictions & Analysis on Zenit vs Besiktas
Zenit
Last season, Zenit was only fourth. In the semi-final playoff series, the team from St. Petersburg lost to UNICS Kazan. The team also played poorly in the matches for third place. This time they lost to CSKA with a score of 1-4.
Zenit prepared for the new season through friendly matches. It is worth noting that the team played well, defeating Anadolu Efes and Besiktas twice.
Besiktas
Last season, Besiktas fought for survival in the Turkish Championship. The Black Eagles managed to maintain their residence in the elite. The team finished in 14th place, ahead of Konyaspor and Gaziantep.
Before the new season, Besiktas played several friendly matches. The victories over Monaco and Galatasaray can be highlighted. At the same time, the team lost to Zenit and Anadolu Efes.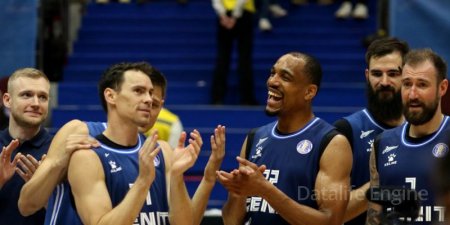 Zenit vs Besiktas facts
Total "Zenit" over 83.5 points - in 3 of the last 5 matches, the team from St. Petersburg scored more than 83 points;
1st quarter: total less than 39.5 points - in 3 of Besiktas's last 4 matches this mark was not reached.
Game Totals Prediction
It is unlikely that Besiktas will create problems for Zenit. The Turkish team is much weaker, because last season they fought for survival. We believe that it will not be possible to provide adequate resistance. The Russian team is obliged to take a landslide victory.
Our prediction is "Zenit" with a handicap (-6.5) points for 1.74 in
Mostbet
.
In a recent friendly match, the teams scored only 136 points. We believe that nothing will change significantly in the battle for the Super Bowl. The opponents will not break the mark of 163.5 points.
Prediction – total less than 163.5 points. In Mostbet such a bet can be placed for 1.60.
Besiktas has some problems in attack. Very often the Turks act slowly, so they can fail one of the quarters.
Prediction – the total of the most ineffective quarter is less than 33.5 points. In Mostbet such a bet can be placed for 1.85.