Anadolu Efes vs Fenerbahce. Prediction for the match of the championship of Turkey
Anadolu Efes took the lead in the semi-final series against Fenerbahce. Will the Blues be able to beat the Canaries again on June 9th?
Our Expert Predictions & Analysis on Anadolu Efes vs Fenerbahce
Anadolu Efes
Anadolu Efes has every chance to redeem itself for a disastrous season, but this will only happen if the Blues become champions. The wards of Serdzhian Ataman have every chance, because lately they have been demonstrating an excellent game.
In the confrontation with Fenerbahce, Anadolu Efes lost the first match with a devastating score of 66:108, but then the team managed to rectify the situation. After that, the Blues won two matches. In the last of them, a victory was obtained with a score of 97:91.
Fenerbahce
Fenerbahce started their streak confidently against Anadolu Efes. However, the "canaries" allowed themselves to relax a bit, which the opponent immediately took advantage of. Because of this, the wards of Dimitris Ituidis are close to stopping the fight for the champion crown.
It is worth noting that recently Fenerbahce has not been acting in the best way away. Wards of Ituidis have lost 3 out of 5 previous away matches.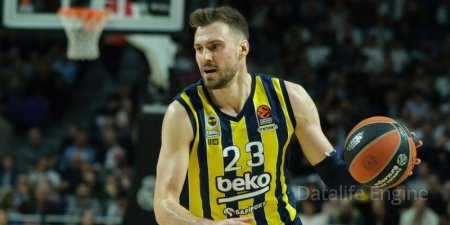 Anadolu Efes vs Fenerbahce facts
Total "Anadolu Efes" over 87.5 points - The Blues have over 87 points in 3 of their last 5 games;
1st quarter: total over 43.5 points - In 3 of the last 5 matches of Anadolu Efes, this mark was broken.
Game Totals Prediction
The defeat will force Fenerbahce to stop fighting. The Canaries will leave the tournament, and then the Blues will advance. It is unlikely that Ituidis' wards will be satisfied with this. They will fight to the last and will not leave the site without a fight. We invite you to take a chance and believe in Fenerbahce. 
Our prediction is the victory of Fenerbahce in 2.08 in
Mostbet
.
In the previous three matches, the teams did not score less than 185 points. Probably, there is no need to invent anything and again make your choice in favor of the riding outcome of the meeting.
Prediction - total over 170.5 points. In Mostbet, such a bet can be placed for 1.61.
Both teams are demonstrating a productive game. In the last match, they did not score less than 39 points in any of the quarters. It is likely that this will not happen now.
Prediction - the total of the most ineffective quarter is more than 36.5 points. In Mostbet, such a bet can be placed for 1.77.