MBA Moscow vs UNICS. Prediction for the VTB United League match
Moscow will hold its next MBA match on February 7th. The opponent will be UNICS. How will this meeting end? Bets and prediction for the match will answer the question.
Our Expert Predictions & Analysis on MBA Moscow vs UNICS
MBA Moscow
Having become one of the strongest teams in the VTB United League, MBA slowed down. Recently, the wards of Vasily Karasev are not impressive with the results. They gave up the meeting with Nizhny Novgorod without a fight (55:88), and also lost to CSKA (70:94) and Zenit (71:73). The only victory was won in the Russian Cup match against Tempo SUVZ (77:63).
At the moment, the MBA has 13 wins. This result allows the team to take fifth place in the VTB United League standings.
UNICS
Five days ago, UNICS suffered its third defeat in the regular season. This time the wards of Velimir Perasovich lost at home to Lokomotiv-Kuban. The team from Kazan failed the meeting, losing to Krasnodar with a difference of 33 points (70:103).
It was the team's second defeat in recent times. Most recently, UNICS lost to Nizhny Novgorod in the Russian Cup (72:81). True, in the next match with the same team, Kazan took revenge (86:85).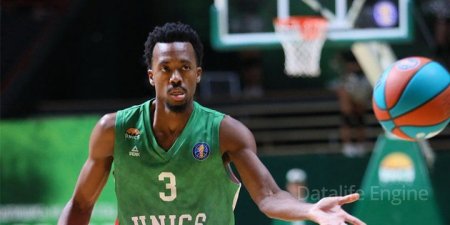 MBA Moscow vs UNICS facts
UNICS total under 82.5 points - in 3 of the last 5 matches, Kazan did not score more than 82 points;
1st quarter: total under 39.5 points - in 3 of the last 5 matches of the MBA, this mark did not break through.
Game Totals Prediction
This season, UNICS confidently defeated MBA twice. This is a very convenient opponent for Kazan, so we expect the trend to continue. Wards of Velimir Perasovich urgently need to correct the situation. In the confrontation with the Muscovites, they must do this. 
Our prediction is UNICS with a handicap of (-4.5) points  for odds of 1.78 in
Mostbet
.
The MBA players in the attack acted too weakly in the last matches. In five previous fights Muscovites did not score more than 77 points. Given these results, we doubt that the meeting with UNICS will turn out to be high.
The second prediction is the total under 163.5 points for 1.66.