Copenhagen Flames vs Young Ninjas. Elisa Invitational Prediction
Copenhagen Flames will take on Young Ninjas on March 7th. What is the best bet to make on this confrontation? Find out the answer from prediction.
Our predictions and expert analysis on Copenhagen Flames vs Young Ninjas
Copenhagen Flames
The Copenhagen Flames are currently ranked 36th in the world rankings. The team shows not very stable results on the tier-2 stage and cannot give out a long series of victories. However, now she is in good shape, as she celebrated success in three previous fights.
The Fires were able to deal with EYEBALLERS, Bad News Eagles and Apeks with the same score - 2:1. We emphasize that the Danes consider Ancient to be their best map, on which they have exactly 85% winrate and played 13 times on it in three months.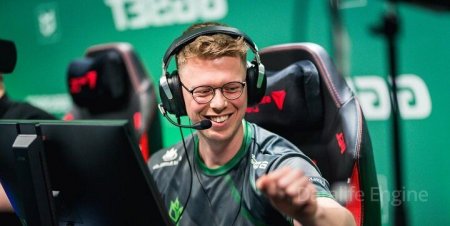 Young Ninjas
Young Ninjas are ranked 74th in the ranking and still have not achieved any significant heights. The team performs more or less well in the tier-3 scene, but is still stagnating. Recently, she constantly alternated successful fights with defeats and could not find stability.
The Swedes defeated BIG Academy (2:1), lost to Partizan (1:2) and proved superior to Tricked with a score of 2:0. It is important to mention that the Scandinavians almost never concede dry. By the way, they often have to play on the Inferno map, where they have a 44% win rate. 
Copenhagen Flames vs Young Ninjas Facts
Total over 2.5 maps: the last three matches involving the Danes took place on three maps.
Game Totals Prediction
We believe that Young Ninjas in this confrontation are quite capable of imposing a tight fight on the Danes. The Scandinavians are in more or less good shape, and even in unsuccessful fights they took at least one card. Plus, the "lights" themselves have not won with a score of 2:0 for a long time. Our prediction - Young Ninjas win with a handicap (+1.5) on cards for 1.55 in
Mostbet
bookmaker.