Bayern vs Anadolu Efes. Prediction for the Euroleague match
Prediction and bet on Bayern vs Anadolu Efes, statistics, odds. The 3rd of November. When will the German team win the first victory?
Our Expert Predictions & Analysis on Bayern vs Anadolu Efes
Bayern
Bayern is the only team in the Euroleague that has not won a single victory this season. Before the start of the regular season, no one expected this. Still, last season the Germans looked pretty good and even got a ticket to the playoffs.
The only "successful" match for Bayern was the home confrontation with Olympiacos. Wards Trinchieri could even win, but they were a little unlucky. The German team lost to the Greeks with a score of 81:83.
Anadolu Efes
The current champion of the Euroleague is not yet impressive with his actions. This season, Anadolu Efes has won only two victories. Because of this, the team from Istanbul is now in 11th place.
The only away match "Anadolu Efes" played with "Monaco". However, it was not possible to win that meeting. In overtime, the Turks lost to the Monegasques with a score of 92:95. The rest of the matches the team played at home.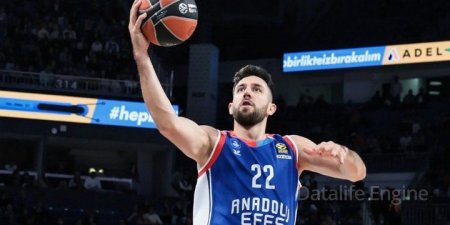 Bayern vs Anadolu Efes facts
Bayern's total under 75.5 points - on average, the Germans score 70 points in the Euroleague;
1st quarter: total under 39.5 points - 3 of Bayern's last 5 matches haven't reached that mark.
Game Totals Prediction
Bayern is one of the most boring teams in the league. On average, this season the Germans are gaining 70 points per game. With such a performance, one should probably not count on the fact that the meeting will turn out to be productive. We doubt that the hosts will be able to open the defensive redoubts of Anadolu Efes.
Our prediction - total less than 158.5 points for a coefficient of 1.77 in
Mostbet
.
Bayern have lost 4 of their last 5 matches. It looks like the Germans really got into a deep crisis. It is unlikely that the Germans will be able to get out of it in the confrontation with the Turks.
The second prediction is Anadolu Efes with a handicap (-3) points for 1.64.