Real Madrid vs Olympiacos. Prediction for the Euroleague match
Prediction and bet on Real Madrid vs Olympiacos, statistics, odds. 19 October. Will the Spaniards get a home win?
Our Expert Predictions & Analysis on Real Madrid vs Olympiacos
Real Madrid
Real Madrid lost their last match in the Euroleague. This is a very unfortunate defeat, because the wards of Mateo Hus lost to their sworn enemy - Barcelona. At the Palau Blaugrana arena, the capital team lost with a score of 73:75.
However, Hus's wards have already managed to rehabilitate themselves for that failure. At the weekend in the championship of Spain, they left no chance for Joventut. The team from Badalona was beaten with a score of 96:79.
Olympiacos
In the current Euroleague season, Olympiacos has already managed to surprise. In the first round, the Greek team defeated Barcelona on the road. Alexander Vezenkov's 20 points allowed the team from Piraeus to celebrate the victory with a score of 80:70.
In the second match, luck also accompanied the Greeks. This time they managed to defeat Zalgiris at home. No matter how hard the Lithuanians tried, they failed to fight the favorite. Wards Bartzokas won with a score of 90:80.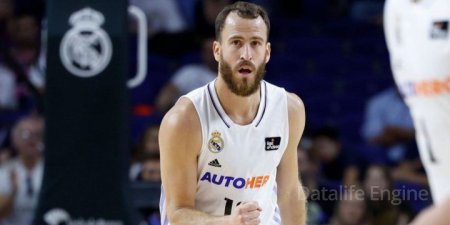 Real Madrid vs Olympiacos facts
1st quarter: total under 38.5 points - in 3 of the last 5 matches of Olympiacos, this mark did not break through;
Real Madrid's total under 79.5 points - in 3 of the last 4 matches, the Spaniards scored less than 79 points.
Game Totals Prediction
In confrontations with opponents of the caliber of Real Madrid, the Greeks are trying to carefully play under their basket. In the match against Barcelona, for example, the total total was 150 points. It is possible that something similar will happen today. In the last three matches between these teams, no more than 142 points were scored. Our choice is "bottom".
Our prediction - total less than 156.5 points for odds of 1.76 in bookmaker
Mostbet
.
Olympiacos fails in Madrid. In the capital of Spain, the Greeks have not won since 2018. As a rule, the "royal club" wins by a few points. We expect the trend to continue.
The second prediction is Real Madrid with a handicap (-3.5) points for 1.68.