Fenerbahce vs Panathinaikos. Prediction for the Euroleague match
On October 17, Panathinaikos will try to fight Fenerbahce in Istanbul. Will the Greek team succeed in everything they have planned? Bets and prediction for the match will answer the question.
Our Expert Predictions & Analysis on Fenerbahce vs Panathinaikos
Fenerbahce
Fenerbahçe did not start its journey in the Euroleague in the best way. The Canaries won the first match, but did it with great difficulty. They put the finishing touches on the Italian Olimpia only in overtime (85:82).
In the second match, Fenerbahçe suffered a setback. The team from Istanbul did not survive in Valencia and lost to the local team with a score of 74:77. After that, in the Turkish championship, the "canaries" left no chance for "Bahcesehir" (113:95).
Panathinaikos
In the offseason, Panathinaikos did a good job in the transfer market and greatly strengthened its roster. Now the team from Athens looks more confident than in the previous season. In the last round of the Euroleague, Ataman's team beat Bayern (78:71).
Before the meeting with Fenerbahce, Panathinaikos played away against Peristeri in the domestic championship. This opponent was beaten with a score of 66:64.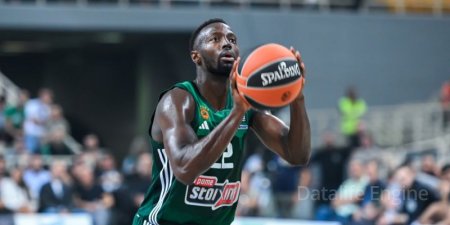 Fenerbahce vs Panathinaikos facts
Total Fenerbahce over 81.5 points - in 3 of the last 5 matches, the players of this team scored more than 81 points;
Hernangomez's total rebounds is less than 6.5 - in 3 of the last 5 games, Juan did not collect more than six rebounds.
Game Totals Prediction
Fenerbahçe still looks unconvincing, so we don't believe in an easy victory for the team. Even if the "canaries" manage to beat Ataman's players, they are unlikely to do so with a big difference in the score. We believe that Panathinaikos players will resist the Turks.
Our prediction is "Panathinaikos" with a handicap (+6.5) points for 1.76 in
Mostbet
.
In the last three matches, Panathinaikos did not allow their opponents to score more than 71 points. The Greeks pay a lot of attention to defense, so the match is unlikely to be a great one.
Prediction – total less than 160.5 points. In Mostbet such a bet can be placed for 1.65.
It is likely that no more than 45 points will be scored in any quarter. If the Greeks choose a defensive model, it will be difficult to break through such a mark.
Prediction – the total of the most productive quarter is less than 45.5 points. In BC Melbet such a bet can be placed for 1.83.