Olympiacos vs Fenerbahce. Prediction for the Euroleague match
In the first match of the series, Fenerbahce failed to provide proper resistance to Olympiacos. Will the Canaries be able to perform better in the match on April 28? Bets and prediction for the match will answer the question.
Our Expert Predictions & Analysis on Olympiacos vs Fenerbahce
Olympiacos
Once again, Olympiacos proved its status as one of the best teams in Europe. In the regular season, the Greeks knew no equal. In the playoffs, the wards of Georgis Bartzokas continue to demonstrate an enchanting game.
In the previous match, the team from Piraeus did not leave Fenerbahce a chance, defeating the Turkish team with a score of 79:68. Alexander Vezenkov can be singled out in the composition of Olympiacos. The Bulgarian scored 19 points and completed six rebounds and three assists.
Fenerbahce
Toward the end of the regular season, Fenerbahce fell into a crisis. The "canaries" acted rather uncertainly, so they dropped to the eighth line. However, this did not stop them from reaching the playoffs. The wards of Dimitris Ituidis still cannot improve their game, therefore they continue to fail.
The Turks approach the second match against Olympiacos with an impressive series of defeats, which consists of nine matches. The last time they won was at the end of February, when they defeated Partizan on the road.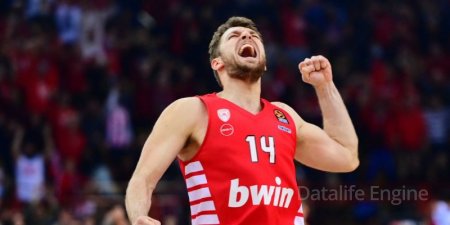 Olympiacos vs Fenerbahce facts
Olympiacos' total over 84.5 points - in 3 of the last 5 matches, the Greeks scored more than 84 points;
Total points Vezenkov over 18.5 - in 5 of the last 6 matches, the Bulgarian scored more than 18 points.
Game Totals Prediction
Everything indicates that Olympiacos will win another victory. The Turkish team continues to be in a fever, so it is unlikely that Fenerbahce will create problems for the Greeks. Wards of Ituidis are still far from their optimal game conditions. We believe that the "canaries" will go home with nothing.
Our prediction is Olympiacos with a handicap of (-7) points for odds of 1.75 at
Mostbet
.
In the first match, the forwards of Fenerbahce failed to pick up the keys to the defense of Olympiacos. It is unlikely that Dimitris Ituidis will be able to rebuild the game of his wards in such a short line. In this regard, we expect another grassroots match of the Turkish team.
The second prediction is the total under 164.5 points for 1.64.