Fenerbahce vs Alba. Prediction for the Euroleague match
The next match in the Euroleague, which will take place on February 3, Fenerbahce will play at home with Alba Berlin. Will the Turks be able to win? Bets and prediction for the match will answer the question.
Our Expert Predictions & Analysis on Fenerbahce vs Alba
Fenerbahce
Fenerbahce again unpleasantly surprised. The Turkish team has been acting too unstable lately. Two days ago, the "canaries" met with "Olympiacos" at their site, but could not overcome the Greeks. Despite 24 points from Marko Gudurich, the Turks lost with a score of 73:93.
The defeat from Olympiacos was the second in a row. Before that, Fenerbahce lost to ASVEL on the road. Are the wards of Dimitris Ituidis again in crisis?
Alba
Alba recently managed to break their losing streak. Three weeks ago, the team from Berlin did not leave Olimpia Milan a chance at home. However, the joy of the Germans did not last long. In the following fights, Gonzalez's wards failed.
Alba looked especially bad in the last match. On their site, the representatives of Germany failed to oppose Monaco. Yannick Wetzel scored 17 points, but the Germans still lost with a score of 84:102.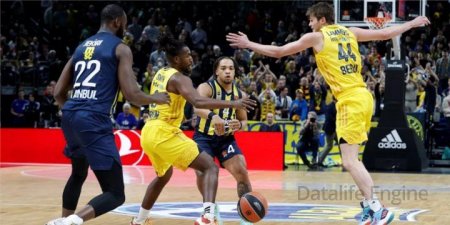 Fenerbahce vs Alba facts
Total "Alba" over 76.5 points - In the last three matches, the Germans scored more than 76 points;
1st quarter: total under 41.5 points - In 3 of the last 5 matches Fenerbahce did not break through this mark.
Game Totals Prediction
Fenerbahce is deservedly considered the favorite of the confrontation, but we do not believe in an easy victory for the Turkish team. The Canaries looked too unconvincing in recent matches. In addition, they recently defeated Bayern at home by eight points. "Alba" is no worse, the poet must also resist. 
Our prediction is Alba with a handicap of (+12) points for odds of 1.76 in 
Mostbet
.
Two months ago, in a face-to-face meeting between Fenerbahce and Alba, 179 points were scored. Most likely, history will repeat itself. Recently, the Germans have been acting well in attack, so we expect effective actions from them. The Turks must support them.
The second prediction is the total over 162.5 points for 1.69.