Real Madrid vs Murcia. Prediction for the Spanish Championship match
On October 15, Real Madrid will host Murcia. Will the "royal club" have problems? Bets and prediction for the match will answer the question.
Our Expert Predictions & Analysis on Real Madrid vs Murcia
Real Madrid
Matteo Hus' team continues to churn out victories. This season they have not lost a single match and have already won the Spanish Super Cup. In the Euroleague, Real beat Baskonia and Anadolu Efes, and won four victories in the domestic championship.
Last week the capital team visited Girona. Real didn't have any problems. 14 points from Janan Musa and 13 points from Gershon Yabusale helped the team win with a score of 93:74.
Murcia
Murcia have made a great start to the new season. Sito Alonso's team unexpectedly won the first three matches. We managed to beat Granada, Baskonia and Tenerife one by one.
However, in the last round, luck turned away from the Murcia players. No matter how hard Alonso's team tried, they were unable to defeat Bilbao. They lost that match with a score of 68:77.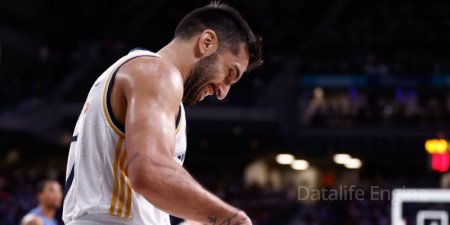 Real Madrid vs Murcia facts
Real Madrid total over 77.5 points - in 3 of the last 4 matches, the players of this team scored more than 77 points;
1st quarter: total over 40.5 points - in 3 of Real's last 4 matches this mark was reached.
Game Totals Prediction
Murcia performs well in attack. In the first three matches of the regular season, she scored at least 80 points. With such a game, you can count on the meeting with Real to be a great one, especially since in the last head-to-head match the opponents scored 168 points together. Our choice is total more.
Our prediction is a total of more than 167 points for 1.77 in
Mostbet
.
So far no one can stop Real Madrid. Even Barcelona lost the last match by seven points. "Murcia", of course, is much weaker, so the victory of the capital team may be more confident.
Prediction – "Real" with a handicap (-10.5) points. In Mostbet such a bet can be placed for 1.66.
In Real Madrid's last match, 50 points were scored in one of the quarters. Most likely, we will see something similar in this fight.
Prediction – the total of the most productive quarter is more than 48.5 points. In Mostbet such a bet can be placed for 1.83.