Unicaja vs Murcia. Prediction for the match of the championship of Spain
Murcia have been unsuccessful in Malaga, where they have lost 5 of their last 6 matches against Unicaja. Will Sito Alonso's wards be able to play more successfully in the match on December 28? Bets and prediction for the match will answer the question.
Our Expert Predictions & Analysis on Unicaja vs Murcia
Unicaja
Unicaja unexpectedly made it to the top 5 of the Spanish championship. In many ways, this was done thanks to a successful game on their site. At home, the team from Malaga won 4 out of 5 matches. Ibon Navarro's wards suffered the only defeat in the confrontation with Real Madrid.
In the last match, which took place last week, Unicaja lost to Barcelona (60:75). However, this match was played away. On their site, Navarro's wards will try to rectify the situation.
Murcia
Murcia is in the middle of the Spanish championship. Most of the victories of the team from southeastern Spain are obtained at home, where the wards of Sito Alonso won 4 out of 7 matches. But on the road, Murcia is not so successful, so it will be very difficult for her to succeed in Malaga.
It is worth noting that Alonso's wards are approaching the duel with Unicaja from a series that consists of three victories. In those fights, they defeated Betis (76:72), Gran Canaria (99:85) and Turkish Tofas (87:77). True, all these victories were obtained at home.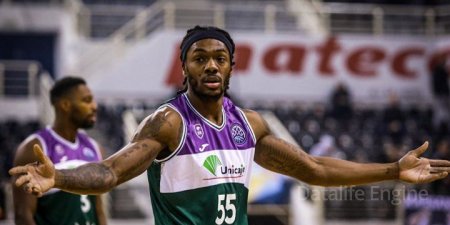 Unicaja vs Murcia facts
Murcia's total under 78.5 points - in 3 of the last 4 away matches, Alonso's men scored less than 79 points;
Lima's total rebounds over 4.5 - Augusto had over 4.5 rebounds in 3 of his last 5 games.
Game Totals Prediction
On the road, "Murcia" is not as successful as at home. First of all, Sito Alonso's wards act uncertainly in attack. On foreign courts, they average 75 points. Of course, with such indicators it is difficult to count on the fact that the meeting will turn out to be spectacular. Most likely, the guests will not withstand the pace that the Unicaja players will offer them.
Our prediction - total under 167.5 points for odds of 1.77 in
Mostbet
bookmaker.
Murcia performs too unsuccessfully in Malaga. In addition, this team lost 4 of the last 5 away matches outside their home city. Such results make us doubt the capabilities of Alonso's wards, so we suggest giving preference to the hosts.
The second prediction is "Unicaja" with a handicap (-6.5) points for 1.68.