Iran vs Spain. Prediction for the match of the World Cup
Spain have not yet secured a place in the next round. Will it affect the team's match against Iran? Rates and prediction will answer the question.
Our Expert Predictions & Analysis on Iran vs Spain
Iran
Iran came close to winning the second match of the tournament. Demir's wards showed a good game, but at the decisive moments they were let down by the implementation. Despite 19 points from Yakchalide, the Lions lost to Côte d'Ivoire with a score of 69:71.
Iran has a very illusory chance of leaving the group. At the moment, the team occupies the last place in its quartet.
Spain
At the World Cup, Spain has had no problems so far. The wards of Sergio Scariolo won their first matches very confidently. In the opening match, the Spaniards left Cote d'Ivoire no chance (94:64), and then coped with Brazil (96:78).
After two rounds, the team has four points and the first line in its group. A victory over Iran would allow Spain to finish in first place.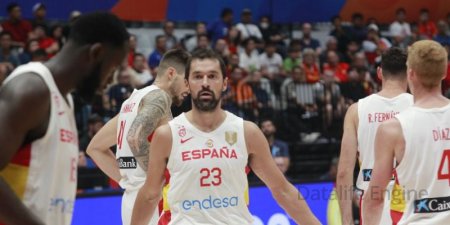 Iran vs Spain facts
Spain's total under 94.5 points - in 3 of the last 4 matches, the Spaniards have not scored more than 94 points;
1st quarter: total over 39.5 points - in 3 of the last 4 matches of Spain, this mark was broken through.
Game Totals Prediction
The Iranians lost to Brazil by 41 points. It is unlikely that the Lions will perform better in the confrontation with Spain. In a battle with one of the best teams in the world, this team will have no chance. We expect that Scariolo's wards will not notice the opponent.
Our prediction - Spain with a handicap of (-32) points for 1.77 in
Mostbet
bookmaker.
In the confrontation with Iran, the Spaniards will be able to reveal their full potential in the attack. We believe that the meeting will turn out to be very productive and the team will break the mark of 153.5 points.
Prediction - total over 153.5 points. In Mostbet, such a bet can be placed for 1.73.
Iran is doing badly with the attack. It is unlikely that in the confrontation of such a team one should expect that one of the quarters will turn out to be effective.
Prediction - the total of the most productive quarter is less than 45.5 points. In Mostbet, such a bet can be placed for 1.80.