Dallas vs Chicago. NBA match prediction
Dallas won the previous match of the NBA regular season. Will the team from Texas be able to achieve success in the meeting with Chicago on November 2 and what bets should they choose?
Our Expert Predictions & Analysis on Dallas vs Chicago
Dallas
"Dallas" won three matches in a row from the start of the championship. In the game on October 31, the Mavericks defeated Memphis with a score of 125:110. The best among the losers was Luka Doncic, who scored a triple-double (35 points, 12 rebounds, 12 assists). Derrick Jones scored 22 points, Tim Hardaway had 21.
Following the results of the regular season of the 2022/23 season, Dallas took 11th place in the Western Conference standings and did not make the playoffs. The Mavericks lost 44 of 82 matches.
Chicago
Chicago lost two out of four matches. In the last game on October 31, the visiting team from Illinois beat Indiana with a score of 112:111. The best player in the winning team was Nikola Vucevic, who scored a double-double (24 points, 17 rebounds and three assists). Zach LaVine scored 23 points and DeMar DeRozan had 20.
The Bulls finished tenth in the East last season. In the play-in, Chicago first beat Toronto (109:105), but then lost to eventual finalist Miami (91:102).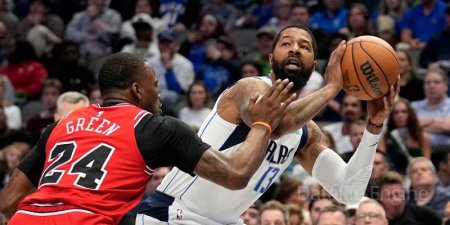 Dallas vs Chicago facts
Total points "Chicago" over 109.5 - Bulls average 113.1 points per game;
Derozan's Total Points is over 21.5 - DeRozan averages 24.6 points per game.
Game Totals Prediction
Bookmaker analysts consider Dallas the clear favorite for the upcoming match. However, one can argue with them. The Bulls are capable of playing a good game on the road. Billy Donovan's team showed this in the game with Indiana. The Mavericks can win, but only in a very hard fight.
Our prediction is a victory for Dallas with a handicap of (-2.5) points, taking into account overtime in 1.67 in
Mostbet
.
Dallas is playing decent basketball at the start of the season. The team from the One-Star State has not lost a single match yet. The Mavericks had 38 wins and 44 losses in the last championship (23-18 at home), allowed their opponents to score 114.1 points per game and reflect 48.5% of their field goals. The average score on home floor is 115.9.
Our prediction: Dallas' individual total is more than 114.5 points, taking into account overtime for 1.78.
Luka Doncic played 66 games last season. He averaged 32.4 points per game. The 24-year-old Slovenian defender also looks pretty stable in the new championship. There is no doubt that he will be able to maintain a decent level of performance and even increase it.
Our prediction: Doncic's total points are more than 28.5 points, taking into account overtime for 1.74.