Chicago vs Dallas. Prediction for the NBA match
"Chicago" won the last match. Will the Bulls be able to build on their success in the NBA regular season game with Dallas on December 11, and what bets should they choose?
Our Expert Predictions & Analysis on Chicago vs Dallas
Chicago
"Chicago" on December 8 beat "Washington" on its site (115:111). However, before that, he suffered defeats in three matches in a row, losing on the road to Phoenix (113:132), Golden State (111:119) and Sacramento (101:110). The Bulls are 12th in the Eastern Conference standings with 14 wins and 14 losses.
"Chicago" is approaching the match with a combat squad. All team leaders are healthy and ready to take part in the match. Including the best in points and assists Demar DeRozan.
Dallas
"Dallas" in the last game lost at home to "Milwaukee" (105:106). However, before that he won three victories in a row. New York (121:100) and Denver (116:115) were beaten on the road, as well as Phoenix at home. The Mavericks, with 13 wins and 12 losses, are seventh in the West.
The infirmary of the Texas team is empty. In excellent physical condition is the leader of "Dallas" in points, rebounds and assists Luka Doncic.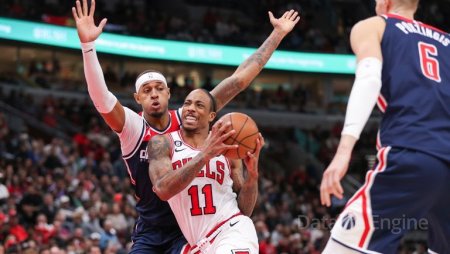 Chicago vs Dallas facts
Chicago Over 109.5 Total Points - Bulls average 112 points per game;
Dallas Over 108.5 Points - Mavericks average 111 points per game.
Game Totals Prediction
Bookmakers found it difficult to name a clear favorite of the upcoming fight. Analysts have a slight preference for Chicago. The Bulls play at home and are quite capable of delighting their fans with a bright victory. Moreover, all the leaders of the team from Illinois are healthy. It is difficult for Doncic to carry the whole team on his shoulders from game to game.
Our prediction is that Chicago will win 1.82 in
Mostbet
.
The Bulls are averaging 112 points in home games, while Dallas is 112 away. In two head-to-head meetings last season, the teams failed to overcome the 230 point mark. The fight in Chicago should turn out to be stubborn and productive enough, given the averages for the season.
Our prediction is over 218.5 points including overtime for 1.66.