Josh Fremd vs Jamie Pickett. Prediction for the fight
Middleweight mixed martial artist Josh Fremd will take on Jamie Pickett in the Ultimate Fighting Championship. Will the American be able to defeat his compatriot in the UFC on ESPN 51 fight in Las Vegas on August 13 and what bets to choose?
Our Expert Predictions & Analysis on Josh Fremd vs Jamie Pickett
Josh Fremd
Josh Fremd will hold only the fourth match in the Dana White league. Prior to joining the UFC, he competed in the Fighting Alliance Championship and Legacy Fighting Alliance. The American was close to the championship belt in the LFA. The 29-year-old fighter has 14 wins (five by knockout, three by decision, six by submission) and five losses.
Fremd lost two of his UFC debuts. However, in the last fight he defeated his compatriot Cedric Dumas (submission).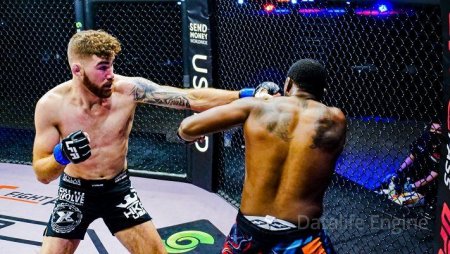 Jamie Pickett
Jamie Pickett has lost his last three fights. In the previous one, he lost to his compatriot Bo Nikal (submission). The 34-year-old American has ten wins (six by knockout, three by decision, one by submission) and eight losses. Jamie has a brown belt in Brazilian Jiu-Jitsu.
Prior to signing with the UFC in August 2020, Pickett competed for Next Level Fight Club and LFA.
Josh Fremd vs Jamie Pickett facts
Fremd win by knockout - Fremd has five knockout wins.
Fight prediction
Analysts of bookmakers consider Fremd to be the clear favorite of the upcoming fight. It is worth agreeing with them. Pickett has suffered five losses in seven fights in three years in the UFC. And not from the most formidable opponents. Everything is going to the fact that Josh will be able to achieve victory.
Our prediction is an early victory for Fremd in 2.10 in
Mostbet
.