Milan vs Bologna. Serie A prediction
Prediction and bet on Milan vs Bologna, statistics, odds. Milan and Bologna did not score goals in the last full-time confrontation, will there be a winner on August 27?
Our Expert Predictions & Analysis on Milan vs Bologna
Milan
AC Milan snatched the league title last year. This season, the team is clearly determined to protect him, because they have retained the main backbone of the squad. In the opening match, the Milanese delivered four goals into the gates of a strong middle peasant - 4:2 with Udinese, and the score was absolutely on the game. The previous weekend, they exchanged goals with Atalanta (1:1) on the road.
Bologna
Bologna is 13th in the last Serie A. In the off-season, the team did not look very confident, as they lost all the matches. In fairness, it was still possible to knock out the modest Cosenza (1:0) from the Italian Cup, albeit with a minimum score. The Red-Blues lost in the first round to Lazio (1:2) in a bitter struggle, and managed to catch points with Verona (1:1).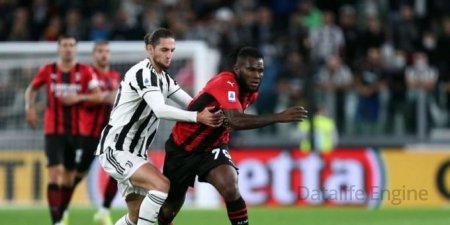 Milan vs Bologna facts
Milan total over 1.5 - Milan have scored at least twice in six head-to-head matches out of seven;
Exact score 2:1 - in two head-to-head games out of seven, Milan won 2-1;
Milan will miss - AC Milan concede for three meetings.
Game Totals Prediction
In our opinion, it is better to make a bet in this pair in favor of the receiving side. The Milanese are head and shoulders above their counterparts, and they also perform at their home stadium. Moreover, most of the face-to-face confrontations remained with Milan, for him this is a fairly convenient opponent.
Bologna bites at the start of the season, but it still does not translate into positive results.
Our prediction- Asian handicap (-1.5) for Milan for 1.95 in bookmaker
Mostbet
.
In our opinion, there will be many goals in this confrontation. It is possible that the outsider will excel on the road, as the hosts began to concede often. In turn, Milan is extremely productive in head-to-head games and is able to break through the proposed total alone.
We take total balls over 2.5 for 1.60.