Zac Pauga vs Mohammed Usman. Prediction for UFC
Prediction and bet on Zac Pauga vs Mohammed Usman, statistics, odds. On August 7, in the heavyweight limit at the UFC on ESPN 40 event, Zac Pauga and Mohammed Usman will fight. The final of the reality show TUF 30, we highlight that Mohammed Usman is the brother of Kamaru Usman. Who will be the winner of the fight?
Our Expert Predictions & Analysis on Zac Pauga vs Mohammed Usman
Zac Pauga
Zac Pauga plays for the United States, is currently an undefeated fighter, has five victories in five fights behind him. He has experience with promotions such as Cage Warriors and LFA. Four out of five fights were won by judicial decisions, and the only finish was scored by technical knockout. The "Ripper" from Colorado is 34 years old.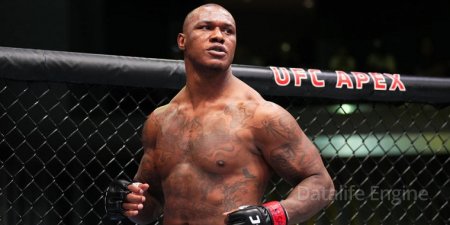 Mohammed Usman
Mohammed Usman is the younger brother of the best UFC fighter Kamaru Usman, who now leads the pound-for-pound rating. He bears the nickname "Motor", spent nine fights in his career, in which he won seven victories and suffered two defeats. He spent his last fight in May 2021, when he lost at the PFL tournament by technical submission to Brandon Sales. The fighter at this stage is 33 years old.     
Zac Pauga vs Mohammed Usman facts
Third round won't start - Only one fight of Mohammed Usman went into the third round of the last four.
Fight prediction
Both fighters can show themselves well in the fight, but also able to show their skills in the stance. In terms of dimensions, the Nigerian will have an advantage, who is taller, and in general, looks much more powerful and larger than his future counterpart. However, a large muscle mass tends to clog up quickly, which is clearly not in favor of Usman, so he should strive to end this fight as soon as possible. In heavyweight, one exact hit can decide everything, so we bet on the total rounds less.
Prediction - total rounds less than 2.5. In
Mostbet
, such an outcome can be played for a coefficient of 2.13.