Michelle Waterson vs Amanda Lemos. Prediction for UFC
Prediction and bet on Michelle Waterson vs Amanda Lemos, statistics, odds. On July 16, a curious UFC on ABC 3 tournament will take place in New York. Michelle Waterson and Amanda Lemos will fight in the flyweight limit. In recent fights, things were not going well for Michelle. Will the "Beauty Karate Girl" be able to improve her position?
Our Expert Predictions & Analysis on Michelle Waterson vs Amanda Lemos
Michelle Waterson
Michelle Waterson is a 36-year-old US fighter. Michelle's record is 18 wins and nine losses. Recently, Waterson has been in a serious slump. She has three defeats in her last four fights. In one duel she was able to win, but only by a separate decision. She will definitely have to work hard to get her career back on track.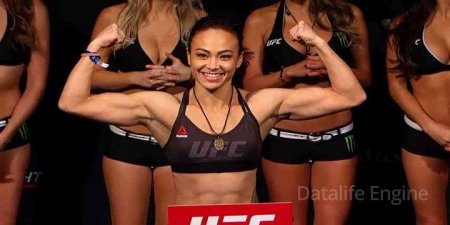 Amanda Lemos
Amanda Lemos is playing for Brazil, the girl is 35 years old, and her professional record consists of 11 wins, two losses and one draw. Prior to her fight with Jessica Andrade, Lemos was on a five-fight winning streak. However, in the fight with the ex-champion, she faced insurmountable difficulties. In this case, everything was decided by the physical component, because Andrade squeezed Lemos in a vise near the net, which forced Amanda to give up. 
Michelle Waterson vs Amanda Lemos facts
Total rounds over 2.5 - Michelle Waterson's last eight fights have gone to decision.
Game Totals Prediction
Two basic strikers, but Michelle also feels good on the ground. However, she has a considerable downtime without fights, and the quality of her performances has not been very important lately. Lemos lost only to Andrade, and before that she went on an impressive series of victories and proved to be very worthy.
But still, bookmaker quotes in this pair are very confusing. They greatly underestimate Waterson, who has a lot of experience behind her. Her level of opposition was an order of magnitude higher, and in terms of fighting skills, she is no worse than the Brazilian. Perhaps, here you can take a chance and play the victory of the underdog.
Forecast - Waterson win. In
Mostbet
, such an outcome can be played for a coefficient of 3.95