OG vs PSG.LGD. Riyahd Masters Match Prediction
Prediction and bet on OG vs PSG.LGD, statistics, odds. On July 24, there will be a meeting between OG and PSG.LGD, where our experts will present their prediction.
Our Expert Predictions & Analysis on OG vs PSG.LGD
OG
OG had a great group stage of the tournament and were on the first line in the table with a total of six points. The team, as always, showed a spectacular game and continued to stick to their style. Recall that in the decisive match, the "bulls" proved their superiority over TSM.FTX with a score of 2:0, thanks to which they earned a direct ticket to the semi-finals.
Fortunately, this time all the players were able to attend the LAN tournament and there were no substitutions in the roster. Even before the start of the event, OG were considered one of the main favorites and once again prove that they are one of the strongest teams in the world.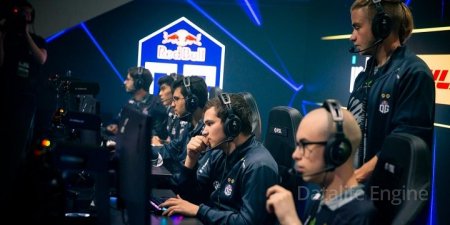 PSG.LGD
No one doubted that PSG.LGD would make it to the playoffs. However, the team is not in the best shape, and this was clearly seen in the group stage. But during the tournament, the Chinese gained momentum and are now at full speed. At the moment they have developed a series of up to three victories.
In the quarterfinal match, the team celebrated their success over Nigma Galaxy with a score of 2:1. LGD lost on the second map, but on the third map they literally left no chance for the opponent, dominating from the very first to the last minutes.
OG vs PSG.LGD facts
Total over 2.5 cards: the last three matches out of five between the teams took place on three maps.
Game Totals Prediction
OG are showing great results in this tournament, while PSG.LGD are not as convincing as they used to be. However, the Chinese, as always, are considered the favorites in this confrontation. Considering the fact that LGD has not yet faced such opponents in the tournament, the bulls may surprise them greatly. We think that the formal underdog has a chance of a favorable outcome. Our prediction - OG win for 2.25 in Mostbet.