Prometheus vs Hamburg. Prediction for the Eurocup match
On October 4, Prometheus will play its match in the Eurocup. The Ukrainians' rival will be the German Hamburg. Who will win? Bets and prediction for the match will answer the question.
Our Expert Predictions & Analysis on Prometheus vs Hamburg
Prometheus
Last season, Prometheus performed well in the Eurocup. Then the Ukrainian team managed to leave the group and played in the playoffs. However, in the semi-finals they had to fight with Turk-Telekom, which the team failed to pass.
In the off-season, Prometheus was strengthened by the American Odysseus from the Italian Brescia, Ronald Marcha from the Puerto Rican Gigantes De Carolina and Arnoldas Kulboku from Promiteas. In the first round of the Latvian-Estonian League they managed to defeat Viimsi (106:61).
Hamburg
Last season, Hamburg also played in the Eurocup and even qualified from the group. However, in the ⅛ finals, the "towers" lost to "Prometheus". Then it was the Ukrainian team that stopped the German team.
In the new season, Towers have already played several matches in domestic competitions. In the German Cup they beat Dresden (88:85), and in the championship they beat Ludwigsburg (87:79). In another match, Hamburg lost to Würzburg (58:88).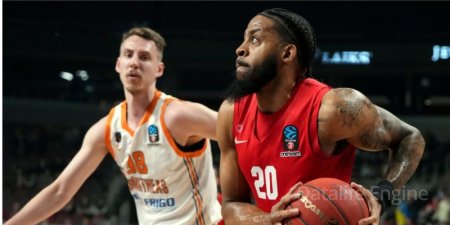 Prometheus vs Hamburg facts
Hamburg's total is over 77.5 points - in 3 of the last 4 matches, the players of this team scored more than 77 points;
1st quarter: total less than 40.5 points - in 3 of the last 4 matches of Prometheus this mark was not reached.
Game Totals Prediction
"Prometheus" has further strengthened its lineup and is now acting too aggressively in attack. It seems that the Ukrainians will not change anything in the confrontation with Hamburg, so we expect the meeting to be quite productive. It is likely that the opponents will be able to break through the 162.5 points mark.
Our prediction is a total of more than 162.5 points for 1.80 in
Mostbet
.
"Prometheus" is deservedly considered the favorite of the meeting, but the Germans are unlikely to allow themselves to be defeated. The previous season they lost to the Ukrainians by eight points. Taking this into account, we suggest playing with a positive handicap on Towers.
Prediction – Hamburg with a handicap (+11.5) points. In Mostbet such a bet can be placed for 1.64.
We believe that in one of the quarters the opponents can please with effective actions. They may well break the 47.5 points mark.
Prediction – the total of the most productive quarter is less than 47.5 points. In Mostbet such a bet can be placed for 1.83